This article from Quyasoft introduces and serves you all the details you need on How to remove Ads, Get rid of pop-up ads on your Galaxy phone, WHY DO YOU SEE POP-UP ADS, how to identify the culprit app and deal with it immediately. Ensure you give this app all the time it needs because I'm here to help you figure out which app is causing ads to appear on your phone.
The first thing we need to do is figure out what kind of ads are showing up. If they're full-screen interstitials, that means they're coming from an app that's installed on your phone. If they're banners or text ads, that means they're coming from an ad network that has been installed by one of your apps. If the ads look like this:
WHY DO YOU SEE POP-UP ADS
Developers usually keep ads in their apps as it helps in monetization. However, ads that are in your face, and no one likes such pop-up ads. Some developers fail to understand that, and since it's a good way to get a click (required for generating revenue), they continue to serve pop-up ads in their apps.
So, don't worry. Your phone isn't hacked or hijacked. The ads are served through an app or some app has installed an adware that is showing ads. Sometimes, the issue erupts immediately when you install a new app. However, other times, the ads may appear out of the blue.
Whatever the situation, here's how to identify the app.
1. CHECK RECENT APPS
The easiest way to find the annoying app is to use the recent apps key. Basically, since the ads generate from an app, it will show in the recent apps. So, when you get a pop-up ad, tap on the recent apps key. The recent apps screen will open. Notice the name and the icon of the first or the second app. That's your culprit app.
If it's hard to identify the name, tap and hold the app and then press the App info button, you will see its name.
2. FIND THE APP WITHOUT AN ICON
Sometimes, the apps that throw pop-up ads do not show up on the home screen or in the app drawer. So even if it's a recently installed app, you might not find it easily. However, that doesn't mean there is no way to find such mischievous apps.
All you need to do is navigate differently. That is, go to Settings > Application Manager/Apps. Under Installed apps, look for an app with no icon. Sometimes, the icon is there but it has no name. Congratulations! You have found the rogue app.
3. TAKE HELP OF THE PLAY STORE
Another way to find the bad guy is by using the Play Store. We will be checking the last used apps list to find the app that is throwing pop-up ads. Since you wouldn't have launched the same app, it's easy to identify the culprit.
To do so, follow these steps:
Step 1: When you get a pop-up, press the home button.
Step 2: Open Play Store on your Android phone and tap on the three-bar icon.
Step 3: Select My apps & games.
Step 4: Go to the Installed tab. Here, tap on the sort mode icon and select Last used. The app showing ads will be among the first few results.
4. CHECK DEVICE ADMIN APPS
Sometimes, the rogue apps are so powerful that they mischievously take over your phone. You need to be careful while granting permissions to apps. To find if any app has taken control over your phone, go to Settings > Security. Then, tap on Device admin apps. Here, turn off the toggle next to a suspicious app.
5. USE POP-UP AD DETECTOR APPS
If the above solutions don't help you in finding the nefarious app, then it's time to call the police. Well, not literally. I'm talking about the ad detector apps. You can try apps like AppBrain Ad Detector and AppWatch. Install these apps, and they will let you know about the apps bothering you with ads.
STOP POP-UP ADS
Once you have detected the culprit app, you should either uninstall it or turn off its notifications. To uninstall, go to Play Store, find the app, and hit the Uninstall button.
To disable its notifications, go to Settings > Apps/Installed Apps/Application Manager. Here find the app and tap on Notifications. Turn off the toggle next to Show notifications.
Note:
WHICH APP IS THE CULPRIT?
We hope the above methods helped you in finding the app that was showing pop-up ads. Usually, it's the torch app, a browser, a game or an app related to ringtones or music. Always check them first when you are in the detective mode.
How to remove Ads
It's quite easy if you realy want to get rid of those advertisement.
Steps to be followed
Close or kill all running apps in your android phone.
Goto settings->apps then running apps.
Now you will see the culprit apps is running in background.
Uninstall that apps.
Notes: One more thing if you are using social media apps then those apps background proccess will show there.
In Settings, under Apps. Tap on an app to open its details, and there's a section that shows what permissions it has. There are also third-party apps that'll scan all your installed apps and group them by permissions so you don't have to check each one individually. And Android 6 (Marshmallow) has an advanced section specifically for controlling which apps can draw over others — tap the gear icon at the top of the screen in the apps list.
If these pop-ups are appearing in front of other apps, look through your installed apps to find any with the "draw over other apps" permission. Most apps don't have that permission, so this should help to narrow down which one might be the culprit.
Get rid of pop-up ads on your Galaxy phone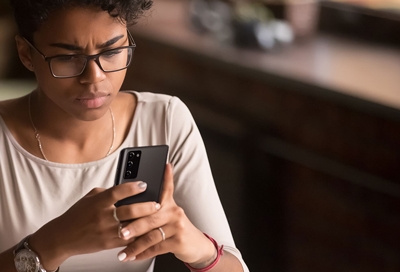 Ads can be really intrusive, especially when they keep popping up on your screen. In most cases, if not all, pop-up ads are caused by a third-party app you recently installed. It is time to get rid of these pop-up invaders and get your phone – and peace of mind – back.
Remove the app responsible for the pop-up ads
Pop-up ads have nothing to do with the phone itself. They are caused by third-party apps installed on your phone. Ads are a way for app developers to make money, and the more ads that are displayed, the more money the developer makes. This is why some of them are so persistent. You can get rid of pesky ads in a few steps.
Note: If you are experiencing annoying ads while browsing the web, you can install ad blockers with Samsung Internet.
First, enter Safe mode. Your phone won't run any third-party apps in this mode, so you shouldn't see the pop-up ad anymore.
While in Safe mode, navigate to Settings, and then swipe to and tap Apps.
From here, you can remove the most recently installed or updated app(s) that might be causing the pop-up ads.
To help you find the bad app, you can sort the list to show the most recently installed apps or latest updated apps.
Tap the filter icon. It is on the right side of "Your apps." Then, select your desired sorting option.
Finally, select your desired app, and then tap Uninstall to remove it from your device.
Restart the phone and check if the pop-up ads disappeared. If required, repeat the procedure until you find the culprit.
Note: If you recently backed up all your data and don't want to spend a lot of time going through apps, you can perform a factory reset on your device and start fresh.