For the purpose of this agreement (T&Cs), the word "you" or "your" refers to the user(s) of Blogger (public website owner) and "we", "us", or "our" refers to the company that provides services to you under this terms of service agreement. We provide the website referred to as Blogger, which is accessible via any device (e.g., computer, mobile phone).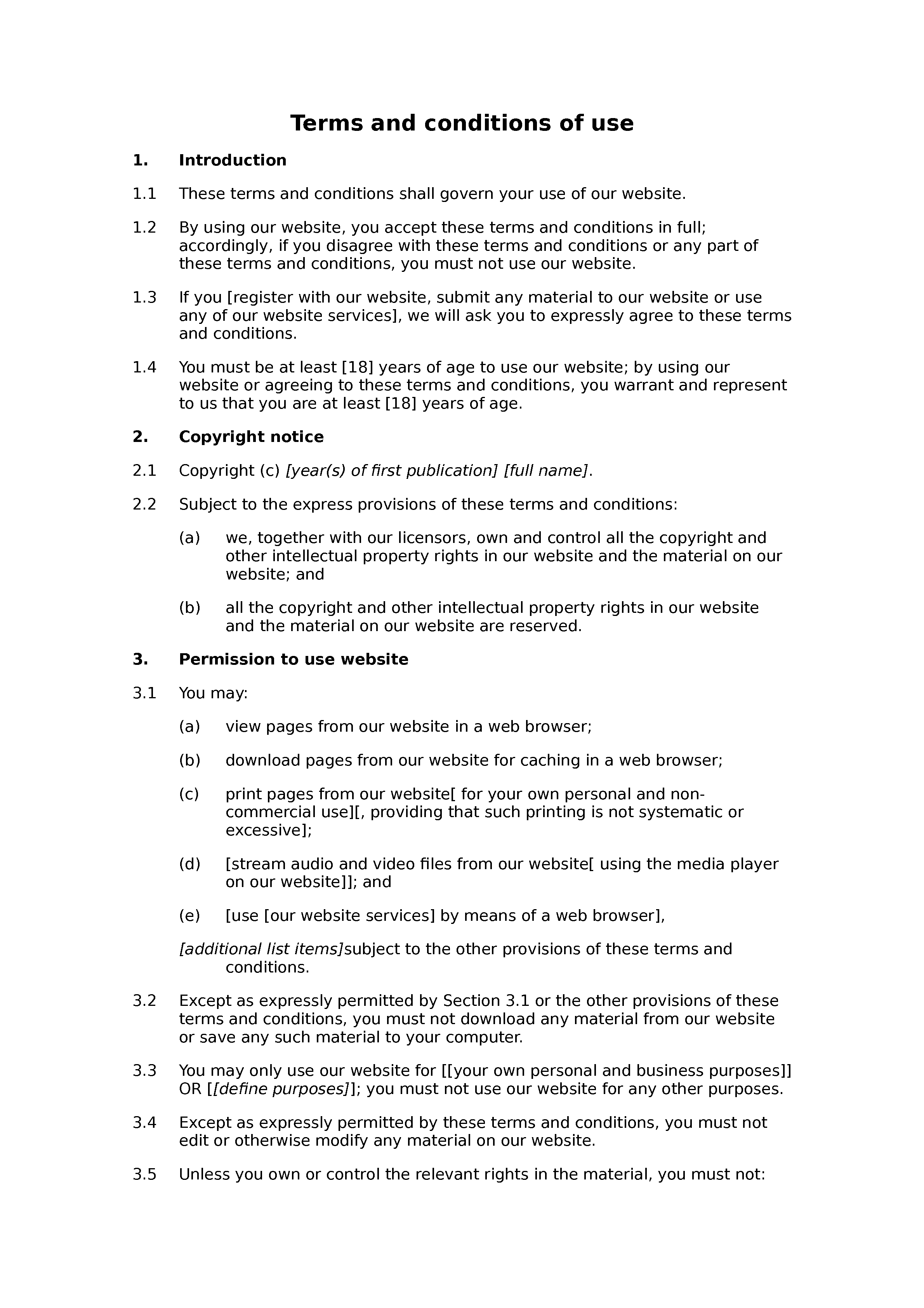 Terms And Conditions For Blogger
If you are a blogger or website owner, it's important to have terms and conditions for your website. Terms and conditions will help protect you from legal issues in case of any misuse of the content on your website.
You can create your own T&C by yourself but it may take a lot of time and effort. Also, you don't know whether your T&C is legally valid or not. To save your time and effort, we have created a free online T&C generator which helps you generate professional T&Cs in just a few minutes.
What are "Terms And Conditions" (T&Cs)?
Terms And Conditions are the rules that govern how users can use the services offered by a company or individual. When you sign up for an account on any service (such as Facebook or Twitter), you are agreeing to their Terms Of Service (TOS). This means that when you create an account on that site, you agree to follow those rules laid out by the site owners.
Website Terms of Use
This Website Terms of Use ("Terms") is a legal agreement between you and MangoApps Pte. Ltd. ("MangoApps"). These Terms will become effective once you have completed the account registration process and provided your first payment for using a paid version of any MangoApps product or service (the "Service"). If you do not agree with these Terms, do not use the Service. By using our Service, you agree to be bound by these Terms, as they may be modified from time to time in accordance with Section 7 below.
1. Introduction
These terms and conditions govern your access to and use of www.blogger.com (the "Site"), including any content, functionality and services offered on or through it (together with the Site, the "Services"). The Services are owned or controlled by MangoApps Pte Ltd., a Singapore corporation having its registered office at 1 Battery Road #03-01 Peninsula Plaza Singapore 048623 (Address) (referred to as "us" or "we"). Your access to and use of the Services is conditional upon your acceptance of these terms without change. If
1. The User is responsible for all content posted to the Site, including images and captions.
2. The User is solely responsible for maintaining the security of any password that they use to access any part of the Site. The Company will not be liable for any loss or damage arising from the user's failure to comply with this clause 2 above.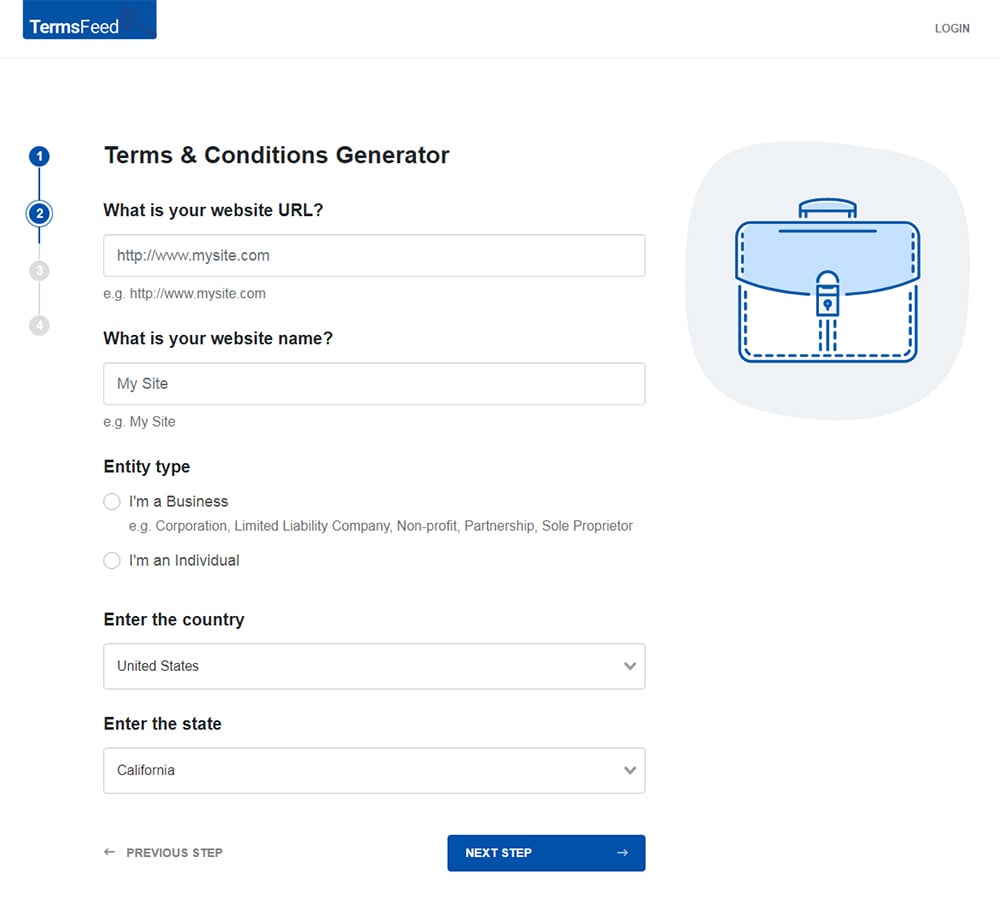 3. The Company may remove any content or information submitted by a User, but shall not be responsible or liable for doing so.
4. All content submitted by Users is subject to our Privacy Policy (set out below).
5. By submitting Content to this Site you confirm that
(a) you are aged 18 years old or over;
(b) you are entitled to submit Content without violating the rights of any third party; an
(c) you have obtained all necessary licences and/or approvals from third parties in relation to such Content submitted by you on or via this Site including but not limited to images posted by you on or via this Site (for example, photographs of people or places which may be copyrighted).
1. Your Content
1.1 You own the content that you post on our Service. You grant us a non-exclusive, transferable, sub-licensable, royalty-free, worldwide license to use any IP content that you post on or in connection with Blogger (IP License). This IP License ends when you remove your content from Blogger.
1.2 We may modify or adapt your content in order to transmit, display or distribute it over computer networks and in various media and/or make changes to your content as are necessary to conform and adapt that content to any requirements or limitations of any networks, devices, services or media.
1.3 When you delete your account or otherwise stop using the Service, we will make reasonable efforts to remove all of your information from our active servers and other records where we keep it in our database for business purposes; however some residual copies may remain due to backups and other factors outside of our control.
This blog is meant for entertainment and educational purposes only. All the information provided in this blog is for general information only and no liability can be accepted by the Blogger or any of its affiliates, subsidiaries or related entities for any loss, damage or expense sustained by any person who relies on any information made available in this blog.
The content of this blog should not be considered as a substitute for professional advice. If you require specific advice you should seek a qualified professional. The Blogger does not accept responsibility for any loss occasioned to any person acting or refraining from action as a result of reading material posted on this site.
This website may contain links to third party websites over which we have no control. Any link to other websites is not an endorsement of such websites or their content, products or services, nor does it mean that we are affiliated with such third party websites or their owners in any way whatsoever.