Search Console is a tool from Google that can help anyone with a website to understand how they are performing on Google Search, and what they can do to improve their appearance on search to bring more relevant traffic to their websites.
Search Console provides information on how Google crawls, indexes, and serves websites. This can help website owners to monitor and optimize Search performance.
How to use google console for seo
If you only occasionally log in to your Google Search Console dashboard to see your overall impressions and clicks, you are unlikely to harness its metrics and tools to their full potential.
When it comes to using Google Search Console right, here's how to maximize the value of the platform and transform that data into strategic optimization decisions.
1. Quickly confirm that Google understands the keywords you're targeting
When it comes to increasing the total number of keyword phrases that your website ranks for, the best strategy is to regularly publish high-quality content that highlights your brand's knowledge and expertise in your industry niche.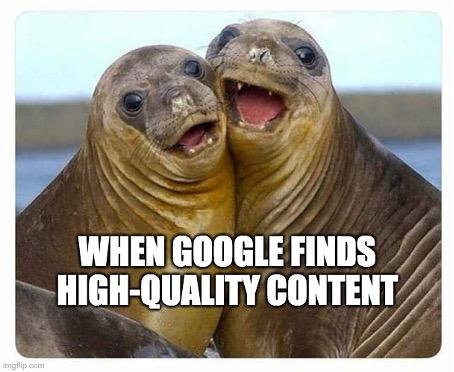 Instead of waiting 30 days, you can use Google Search Console to quickly confirm that your content is pulling its weight and ranking for your targeted search terms.
Here's how to use Google Search Console in this manner for each piece of content you publish:
Choose a relevant keyword target or cluster that you want the web page to rank for.
Optimize your content for that relevant target keyword.
Publish your content on your website.
After a few days, confirm whether Google understands the relevance of your content and is showing it in the SERPs for relevant keyword phrases.
For example, we recently published a blog article that compared the accuracy and features of various keyword tracking software. The blog was optimized for the keyword phrase, "accurate SEO rank tracking."
A few days after publication, we went to Google Search Console to confirm that Google was understanding the relevance of our content. We found that the blog earned over a thousand impressions for our target keyword phrase, "accurate SEO rank tracking" as well as hundreds of additional impressions for nearly 256 short and long-tail keyword phrases with similar search intent.
Because Google Search Console updates keyword rankings on a daily basis, we were able to confirm within a few days if we optimized this content effectively.
Once we knew that the content is indeed ranking for appropriate keywords, we could then focus on other SEO factors to elevate its position across those many search queries.
If you find that your content is not ranking high for the target keywords you originally aimed for (or it's not ranking at all), it's likely that Google doesn't perceive the content as relevant to the targeted keyword or as high-quality. Here's what you can try:
Check your metadata: Make sure your page title, meta description, and other meta tags are SEO-friendly and include your target keywords.
Revise the content: Focus on your headings and subheadings for keyword inclusion and enhance the content with more topical depth and semantic-richness
Use a content tool: A content tool can guide your writing process by suggesting powerful terms to include in your content. Here are a few tools you can try for free from LinkGraph, CognitiveSEO, or LSIGraph
Build your site authority: Your site might not have enough authority to rank in the SERPs. You may need to take some time to build your site authority with backlinking.
If you want the time and effort you've spent on creating a quality piece of content to be worth it, it needs to pull its weight. That means ranking in relevant search queries and earning impressions and organic traffic for your website. Google Search Console is the quickest, and fastest way to confirm that your pages are indeed doing their part.
2. Check that Google is properly crawling and indexing your web pages
Before your web pages can rank for relevant search queries, they have to be properly crawled and indexed by search engine spiders.
Google Search Console is the best way to see which of your pages have been indexed, when they were last crawled, and if Google identified any enhancements—like breadcrumbs or sitelinks that will influence how your SERP result appears.
Why is this information so valuable to marketers and SEOs who want to elevate their overall SEO performance? A few reasons:
When you make on-page optimizations to a web page, Google's algorithm will not weigh those improvements until the page's next crawl. Don't try to confirm the effectiveness of your optimizations until they have actually been seen by Google!
For websites with hundreds to thousands of landing pages, you could potentially max out your crawl budget. Make sure Google only crawls your most important pages by adding robots tags with "noindex, nofollow" directives to any low-value pages!
Enhancements help your web pages more clickable in the SERPs. If you add schema.org markup to your site to appear in certain rich results, confirm that your code is correct and they are indeed showing up in the SERPs!
If you want to have more agency over which pages of your website Google promotes to searchers, you can also use Google Search Console to submit a sitemap. A sitemap will communicate to Google which pages on your website are most important and should therefore be crawled and promoted more often.
3. Troubleshoot technical and page performance issues
Relevant, high-quality content is not the only requirement for ranking in Google. The technical performance of your website strongly influences Google's level of trust in—and your visitors' perception of—your business.
Google's crawlers want to see that your pages are responsive, fast-loading, and provide a quality page experience for users who discover them through search.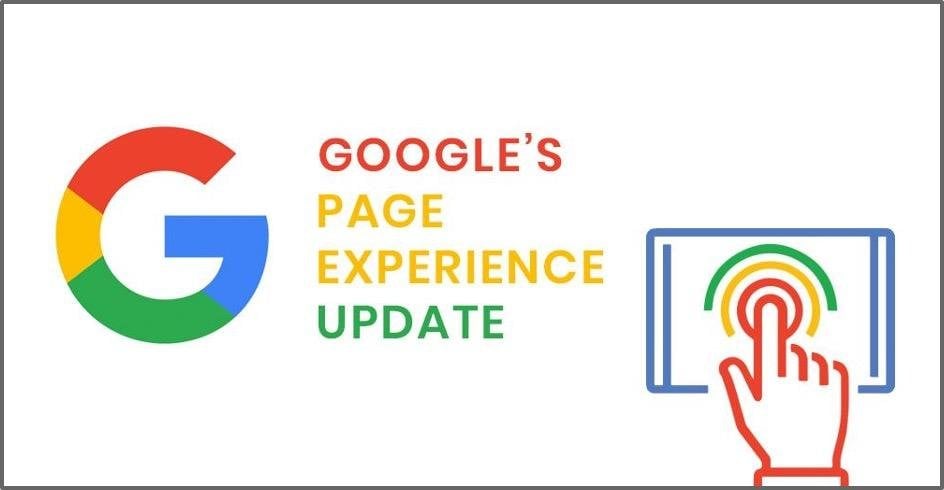 Troubleshooting technical problems on your website can be a bit intimidating, particularly if you don't have the most extensive knowledge of working on the backend of your website. But Google Search Console simplifies that process so site owners can identify and address any technical or page performance issues that could impact their keyword rankings and positions.
Google's ranking algorithm weighs the following signals to understand the quality of web page's overall experience:
Core Web Vitals: This includes the site speed, load times, interactivity, and visual stability of your web pages.
Mobile Usability: Due to mobile-first indexing, Google likes web pages that are responsive, fast-loading, and high-performing on mobile devices.
Security: Web pages should provide safe browsing and be secure for users.
HTTPS: HTTPS is more secure than HTTP. Too many urls with HTTP protocols could result in worse SEO performance because of the lack of encryption
If your web pages suffer in any of the above areas, Google will tell you in the Experience feature of your Google Search Console account. They will let you know what problems they've detected and on which web pages.
For example, this website has over 109 landing pages that Google sees as providing a low-quality page experience. Unless this website resolves those technical problems, they are unlikely to see their overall SEO performance—and therefore their organic traffic—improve.
If you are seeing similar page experience metrics in your own Google Search Console account, here are the next steps you should take:
Identify the specific web page that has been flagged and the specified error type.
Send this information to your web developer or whoever will attempt to resolve the issue on the backend of your website.
Once the problem has been fixed, confirm the problem is resolved by using the "Validate Fix" feature in your Google Search Console Account.
You should get confirmation of your validation submission. It will take Google about 28 days to confirm whether the issue has been resolved.
It's important to identify and resolve technical and page performance issues as quickly as possible. Although there are other tools available to troubleshoot page experience issues, Google Search Console gives you the most direct guidance on where to focus your efforts.
Make sure you perform SEO audits regularly to ensure everything looks good beneath the hood of your website.
4. Run SEO A/B tests with the help of Google Search Console's daily rank tracking
Once you know your web pages are ranking for relevant keywords and that your page performance, security, and mobile usability meet Google's standards, you can use Google Search Console to A/B test specific optimizations to try and improve your average positions across all of your keywords.
With daily keyword tracking in Google Search Console, you can confirm fairly quickly whether those optimizations were successful.
To run a split test in Google Search Console, follow these steps:
Choose what page you want to test and the specific variant you would like to test. Don't test more than one variant, or it will be difficult to determine which resulted in improved rankings, impressions, or organic traffic
Make your optimization to your page (whether that be a page title, internal links, web design, meta description, etc.)
Wait 7-10 days
Log in to Google Search Console to see whether the page improved in impressions, average position, clicks, or click-through-rate
For example, my content team attempted to improve the total keyword rankings for a piece of long-form content on our website by increasing the word count and topical depth of the content. Our writers improved the word count of the page from about 1500 to over 4000.
The content was updated on the website on December 29th, 2020. Here are the Google Search Console metrics for the landing page from the past six months.
It's clear that Google responded to our content changes. Within seven days, our impressions improved by 420% and our average position improved by over 20 positions. As a result, we changed the same variant (content length) on other pages of our website and saw similar results.
Although Google Search Console makes it easy to quickly analyze the results of your split tests, there isn't any way to track the changes you make to your website within the platform. To track your optimizations and Google metrics in the same tool, try a keyword rank tracking tools that include SEO A/B testing features like GSC Insights or Rank Science.
SEO A/B Test Tracking in Google Search Console Insights
Google Search Console is the best way to narrow in on which optimizations in your SEO testing actually result in improved rankings and impressions. Then, you can redeploy those optimizations on other pages of your website.
google search console checklist
Google Search Console (formerly known as "webmaster tools") helps you by finding potential problems that can hurt your site migration and it helps Google understand the switch to HTTPS.
Preparation is vital for a quick and successful reindexing of your site by Google. Most of what you need to prepare for your HTTPS switch can be found in Search Console.
Checklist
Here are the five main things you should do in Google Search Console before switching to HTTPS:
Claim all domain versions
Record Googlebot behavior
Check blocked resources
Check robots.txt report
Confirm / create Sitemaps
Google will be reindexing your entire site as a result of switching to HTTPS. This means that any improvements or any webpages you fix will be indexed very quickly. This is a great opportunity and the time spent fixing things can pay off rather quickly.
1. Claim all versions of your domain
Google Search Console > Home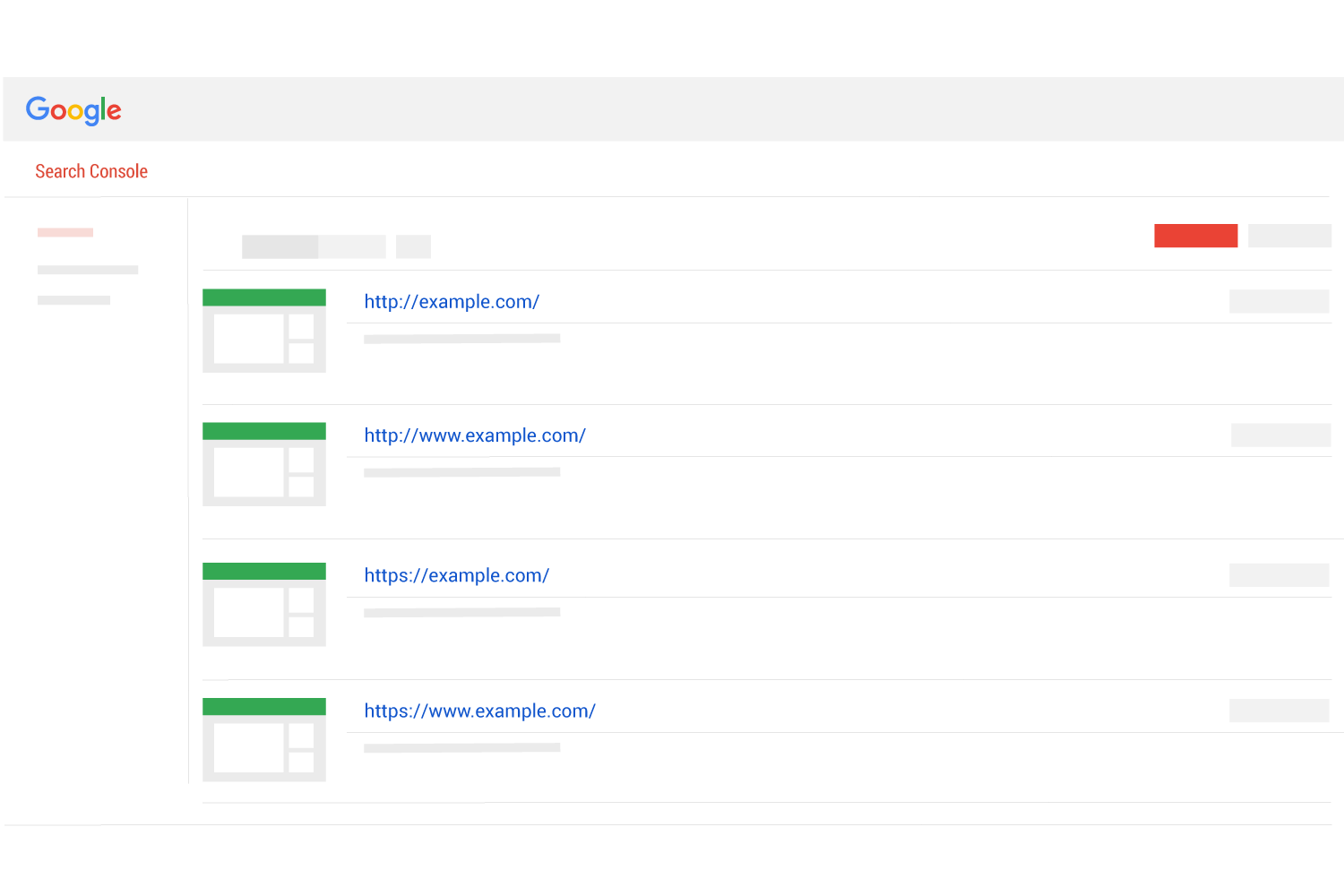 There are four versions of your homepage url and each version should be claimed in Google Search Console.
If your domain is "example.com" then the four versions are:
"http://example.com"
"http://www.example.com"
"https://example.com"
"https://www.example.com"
Claiming each version of your URL is a standard best practice that is always suggested, but this step is particularly important when you are switching your site to HTTPS.
Learn more about claiming domains in Search Console
2. Take a screenshot of the Google Crawl Stats page
Dashboard > Crawl > Crawl Stats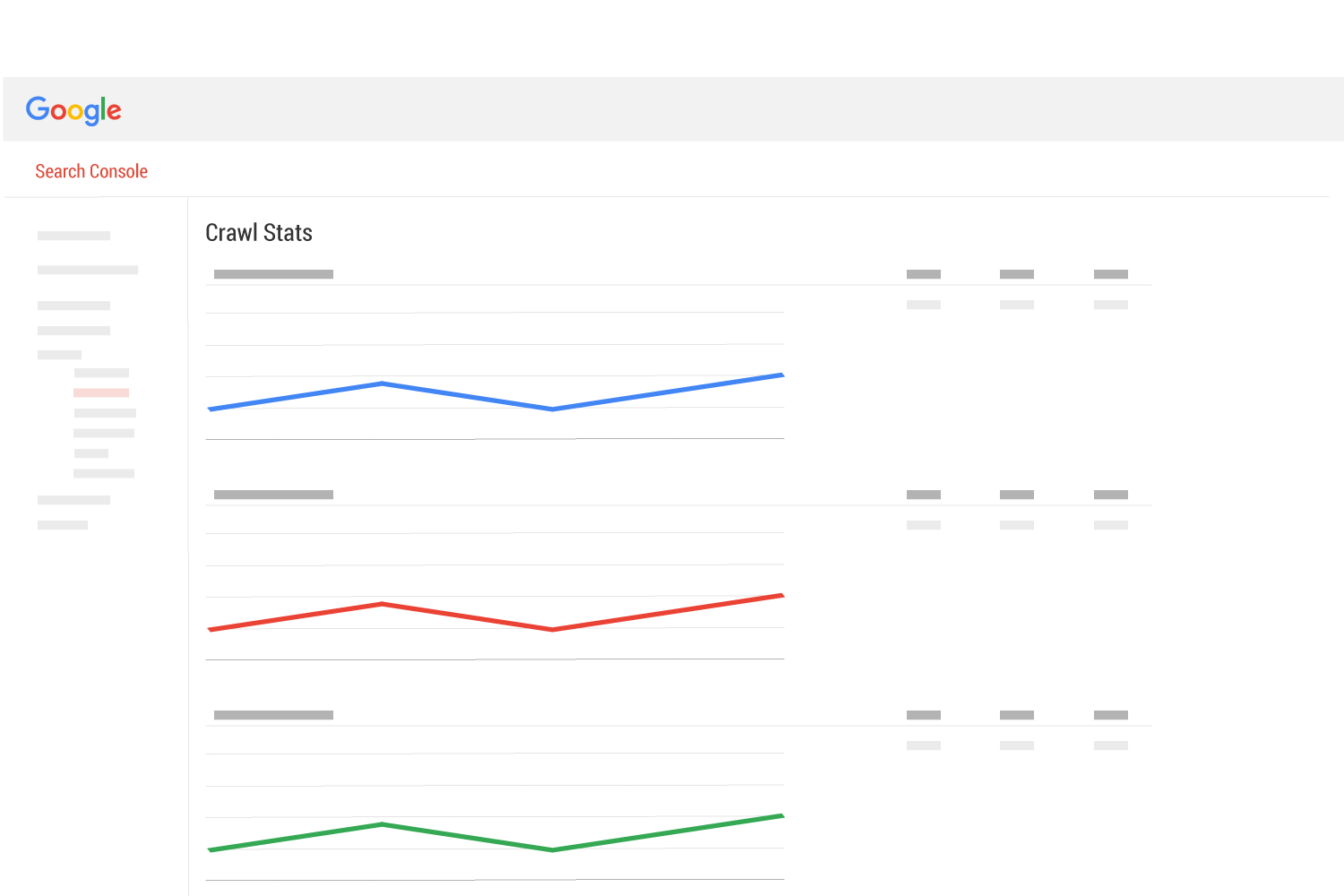 This page is often overlooked but it provides some truly valuable information about Googlebot behavior.
The Crawl Stats report displays how the Google web crawler has interacted with your website for the last 90 days. It is often useful to have a record of how Googlebot was acting prior to your HTTP-to-HTTPS switch. A quick way to do this is to take a screen shot of the page.
Learn more: Crawl Stats report and expected Googlebot behavior
3. Check the blocked resources report
Dashboard > Google Index > Blocked Resources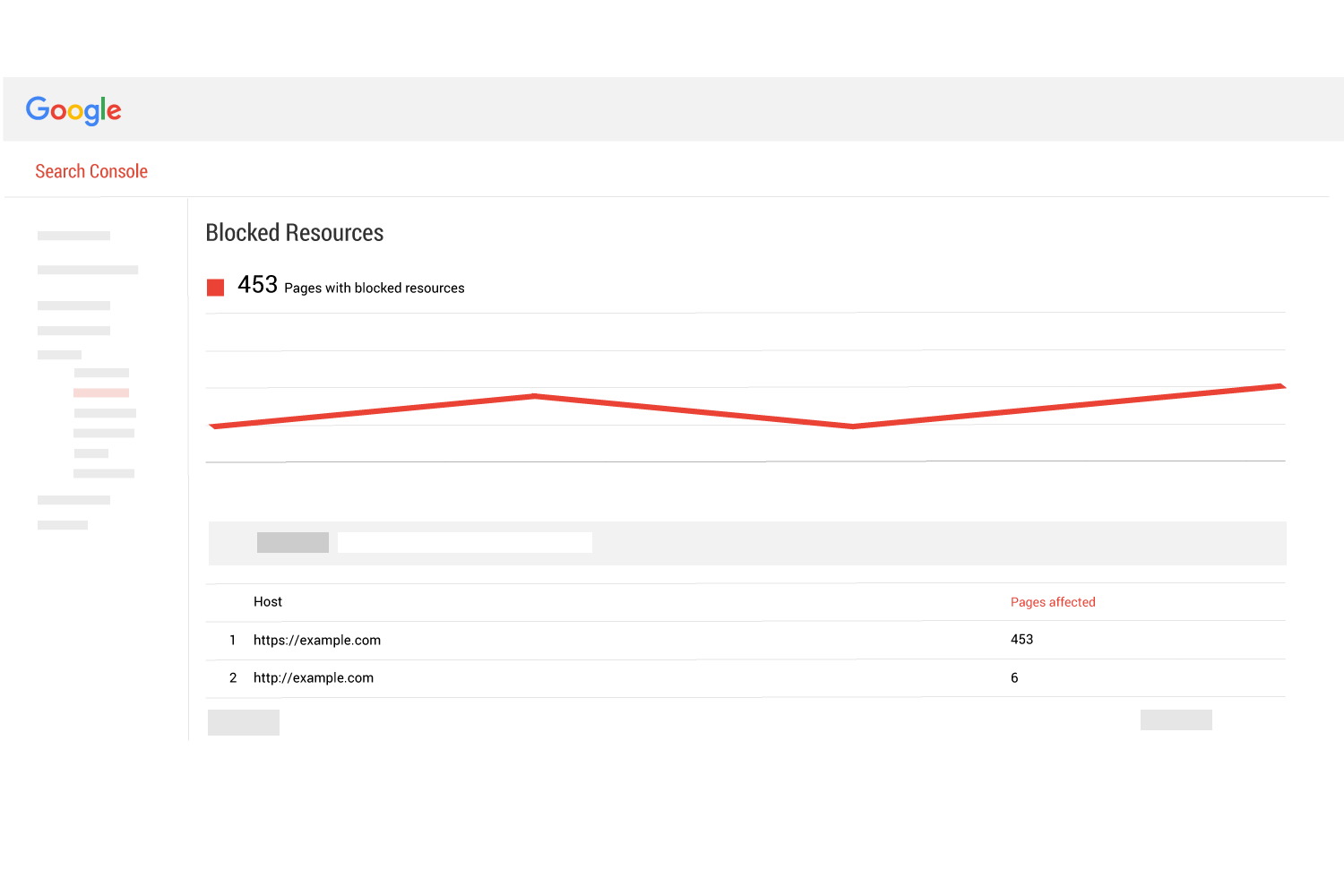 Check the Blocked Resources page and see if Google is reporting any. If blocked resources are found, it would be good to resolve that prior to your switch if at all possible.
Learn more: How blocked content affects HTTPS migrations
4. Check the robots.txt report
Dashboard > Crawl > robots.txt Tester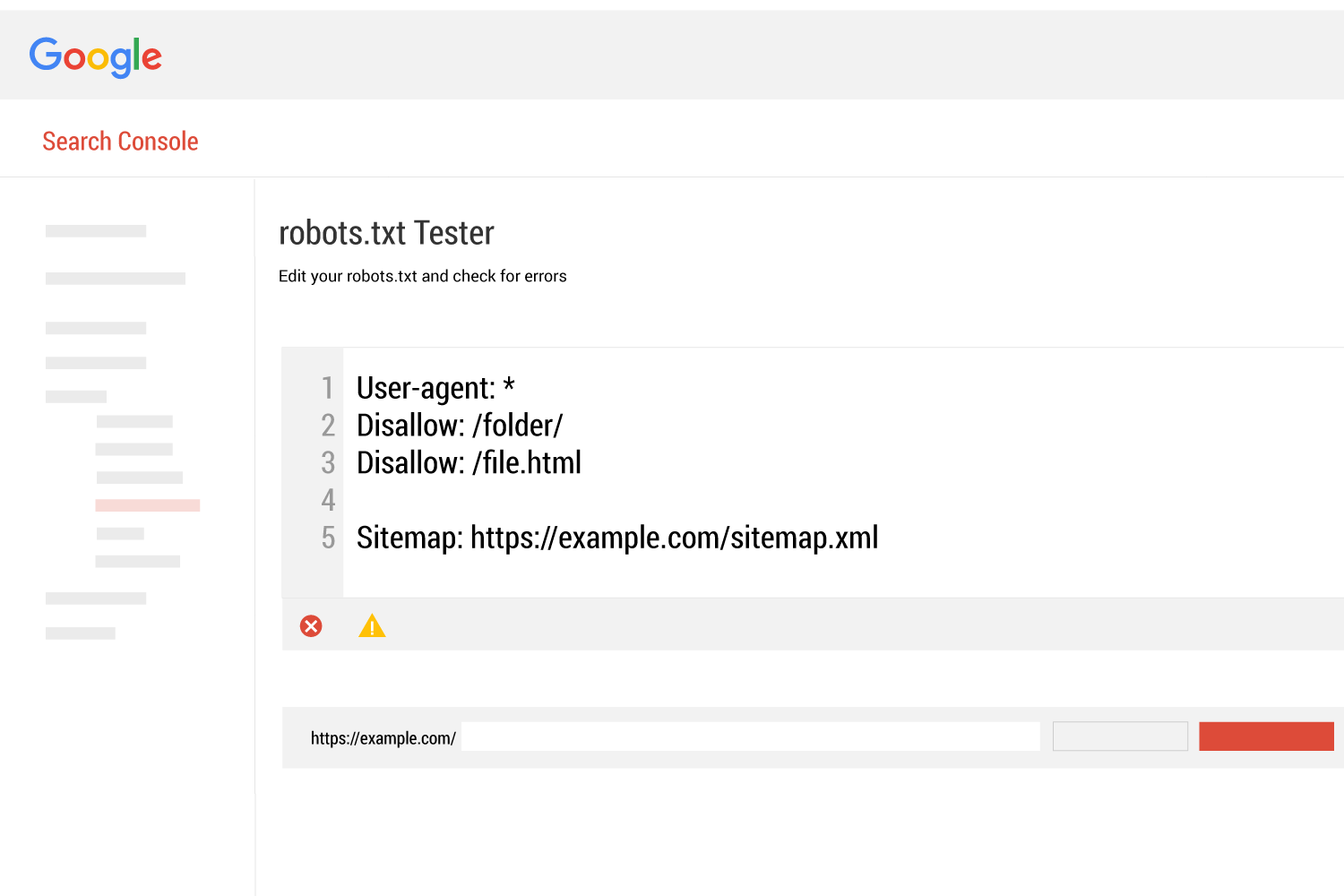 Make sure Google is not reporting any errors or warnings about your robots.txt file. If any are reported they should be addressed. Review the content of your robots.txt file and double check that it is the way you want it to be. Note if you are pointing to a site map in the robot.txt instructions.
Learn more: robots.txt considerations for HTTPS migrations
5. Check the sitemap report
Dashboard > Crawl > Sitemaps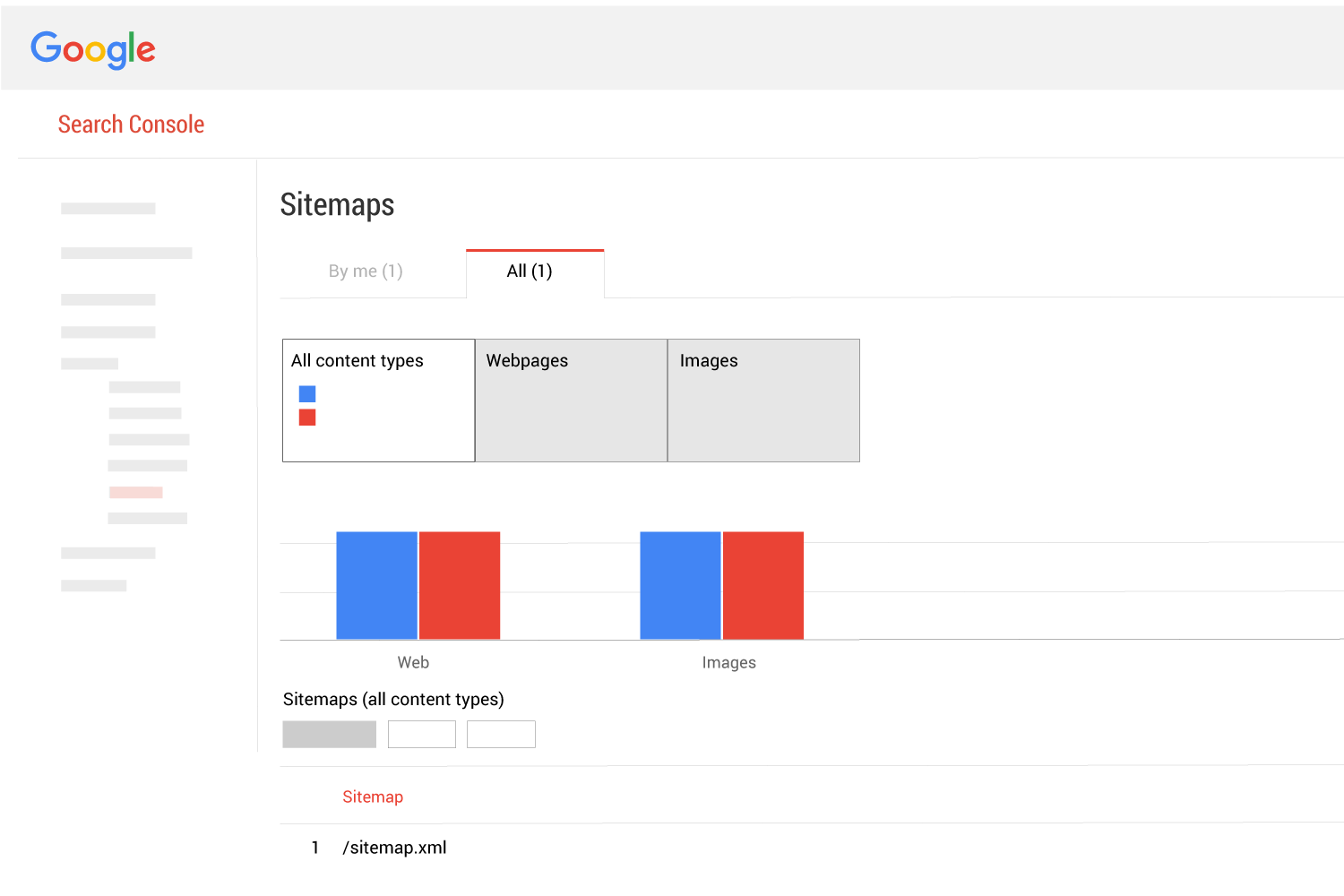 If you are using a sitemap, make sure there are no issues with it, because you are very likely going to be using the same format for your HTTPS sitemap. If you are already using sitemaps, the switch to HTTPS will require that you have two of them, one for HTTP and one for HTTPS.
google search console vs google analytics
Google Search Console
Google Search Console's only area of focus is SEO. It gives you insight into search impressions, clicks on your search snippets, Click-through rate(CTR), the average ranking of pages, etc. The URL inspection tool on Google Search Console is one of the most useful parts of the whole suite. It allows you to enter any URL from your website and understand its content from a technical standpoint.
With the external and internal links report, you can see data in regards to different websites, bloggers, and influencers linking back to you. It also helps you identify crawl and HTML errors(occurs when Google crawls your website and finds issues that either prevent it from indexing the page or conflict with Google's guidelines).
Google Analytics
Google Analytics focuses on anything and everything related to your website. It has features to monitor the audience demographics, customer acquisition, conversion tracking, customer behavior, etc. Google Analytics gives you insights that help you understand your website and customers better. Its Custom Reporting feature lets you monitor all your metrics with the help of attractive visualizations.
Google Search Console Vs Google Analytics: Metrics
Google Search Console Vs Google Analytics differences in terms of different metrics supported by them:
Google Search Console
You can monitor the following using the Google Search Console:
Internal and external links
Mobile usability
Top Keyword queries
User clicks and impressions
Click-through Rate, etc
Google Analytics
You can monitor the following using Google Analytics:
Audience Demographic
User time spent on the website
Bounce Rate
Customer Acquisition and Return of Investment
Webpage performance, etc
Google Search Console Vs Google Analytics: Pricing
Google Search Console Vs Google Analytics differences based on the pricing models.
Google Search Console
Google Search Console is a service offered by Google free of cost that helps you monitor, keep up, and troubleshoot your website's presence in Google Search results. You need not sign up for Search Console for your website to be included in the Google Search results. Google Search Console helps you understand and improve how Google sees your website.
Google Analytics
Google Analytics offers 2 pricing plans- Analytics and Analytics 360. Analytics is free of cost but the pricing for Analytics 360 is not fixed. If you want to set up Analytics 360 then you have to contact the sales team to get a price quote. For more information regarding the plans refer to the official documentation.
Google Search Console Vs Google Analytics: Results
Google Search Console Vs Google Analytics differences based on output/insights obtained:
Google Search Console
Unlike Google Analytics, Google Search Console produces results in the form of suggestions. These suggestions can improve your page ranking and help you take action immediately.
Google Analytics
Results are usually Reports that consist of charts and graphs. These visualizations help you monitor various metrics associated with your website. You can make business decisions based on the observed metrics.
Conclusion
You learned about Google Search Console Vs Google Analytics. SEO is the cause while digital traffic is the effect. Google Search Console and Google Analytics both help drive website traffic. The difference is that Google Search Console suggests measures for SEO that drive traffic through search engines and Google Analytics lets you monitor and gives you a complete picture of traffic through Marketing campaigns, social media, search engines, etc. Google Search Console Vs Google Analytics revealed that both tools give you a wholesome outcome when used together for Digital Marketing.