Your designs are ready to be shown to the world, but your site is still in the pre-production phase. You have tried local hosting and services like SquareSpace, but you start feeling cramped after uploading only 2-3 sites. And then there is the ever so dreaded white screen of death — users would think it's just your unfinished portfolio! You could fix all of these issues by simply switching to a dedicated hosting service.
Best Web Hosting For Graphic Design Portfolio
Having a polished and organized portfolio is key for any creative designer looking to build clientele and network with others in the field. It can be challenging to determine which aligns best with your creative vision, budget, and overall needs with all of the hosting platforms available. Even if you are new to working as a designer and have minimal content to use in your portfolio, having a strong highlight reel of your work on a clean site is crucial.
This article will cover some of the best hosting platforms for designers to try in 2022, with both free and paid options. Be sure to research all of the available options to determine which will help you excel and meet your professional design goals.
Adobe Portfolio
Many designers and creative professionals choose Adobe Portfolio to showcase their work due to the customizable themes and software integration. There are many benefits of choosing this platform, including custom domains, tracking with Google Analytics, and access to Adobe Fonts. It's important to note that Adobe Portfolio is not free, but it is included with an Adobe Creative Cloud subscription.
WordPress
WordPress is another popular choice among creative professionals, thanks to the range of services this platform provides. Regardless of your coding knowledge, this website has options for those who want to build their own site and those who prefer using standard themes. One huge perk of WordPress is the capability of using plugins to enhance their portfolio and help designers stand out from the crowd.
Behance
Behance is truly a unique option for designers to utilize, as it is categorized as a social media platform owned by Adobe. It is a home base for the design community to connect and share their creative work. This means that designers showcase their work on the site, promote their brand, and secure clients. Essentially, Behance helps streamline businesses and clients with creative designers, which helps simplify the process of finding clientele.
Dribbble
Dribbble is another platform where designers can share their work with fellow community members while also connecting with potential employers or clientele. It may not be the best option if you are looking solely to host your work and not gain feedback from your peers in the industry, but it is a great way to network with like-minded professionals.
Crevado
Growing in popularity over recent years, Crevado is a simple to use and straightforward portfolio hosting platform for creative designers. There are free and paid subscriptions available, with the free plan providing hosting for up to 30 images. This is a great choice for those who are new to working in design and may not have a lot of samples. Those who choose the paid subscription can benefit from using a custom domain and CSS.
Wix
While Wix is not exclusive to hosting design portfolios, the site offers numerous templates that can help your online portfolio to stand out from the crowd. There are some templates available for those who use the free access option, though the library increases with a paid subscription plan. Those who choose to upgrade can use a custom domain name and take advantage of additional bandwidth.
Squarespace
Another well-known website hosting platform, Squarespace, is not exclusive to designers but can be highly beneficial for portfolios. There are many benefits to choosing Squarespace, especially the ability to showcase your work in a full-screen presentation. The templates are designed for functionality on both web and mobile devices, and there are additional features available for those with a paid subscription.
Coroflot
One of the more unique options, Coroflot provides portfolio hosting for those who join the community. It is considered a platform to network and connect socially with others in the field, though prospective designers must submit an application for consideration. The company provides a comprehensive guide for applying to help simplify the process for creative professionals.
ArtStation
ArtStation is a top choice for designers looking to showcase their work while also targeting specific people in their industry. In addition to portfolio hosting, designers can also take advantage of the blog section where they can update community members on their current projects. Designers can even host 3D models and 3D/VR.
Cargo
First founded in 2005, Cargo is a portfolio hosting site designed by artists for artists. In addition to portfolio hosting, the platform also offers blogs, online stores, and other various outlets. It does require payment for hosting but has fully customizable HTML, CSS, and JavaScript. There are over 60 premade templates for users to apply to their sites for those with minimal coding knowledge.
Krop
Krop is a popular portfolio hosting site for creative professionals in many areas, including illustrators, photographers, and graphic designers. Krop has been a popular job board in the design industry for over 20 years, showing the range of clients they network with. A free trial is available for new users, though it has lower storage and bandwidth options than with a paid subscription. There is no coding knowledge needed to take advantage of the options with the vast library of available templates.
If you are new to the field of design or haven't updated your portfolio in some time, it can seem overwhelming to sort through your work and determine the ones you want to share. Thankfully, there are many portfolio hosting websites available to showcase your work to potential clients. If you discover your software skills need to be refreshed during this process, consider signing up for graphic design classes. It is one of the most efficient ways to build your skills and ensure you are up-to-date with your industry practices.
There are also options for those completely new to a design career, including live online graphic design bootcamps. These courses differ from standard offerings in that they can be completed virtually and have a fully immersive curriculum designed to prepare beginners for a new career. If you want to learn more about the options close to your location, try searching for graphic design bootcamps in your area to get started.
crevado
Free portfolio websites for writers
1. WordPress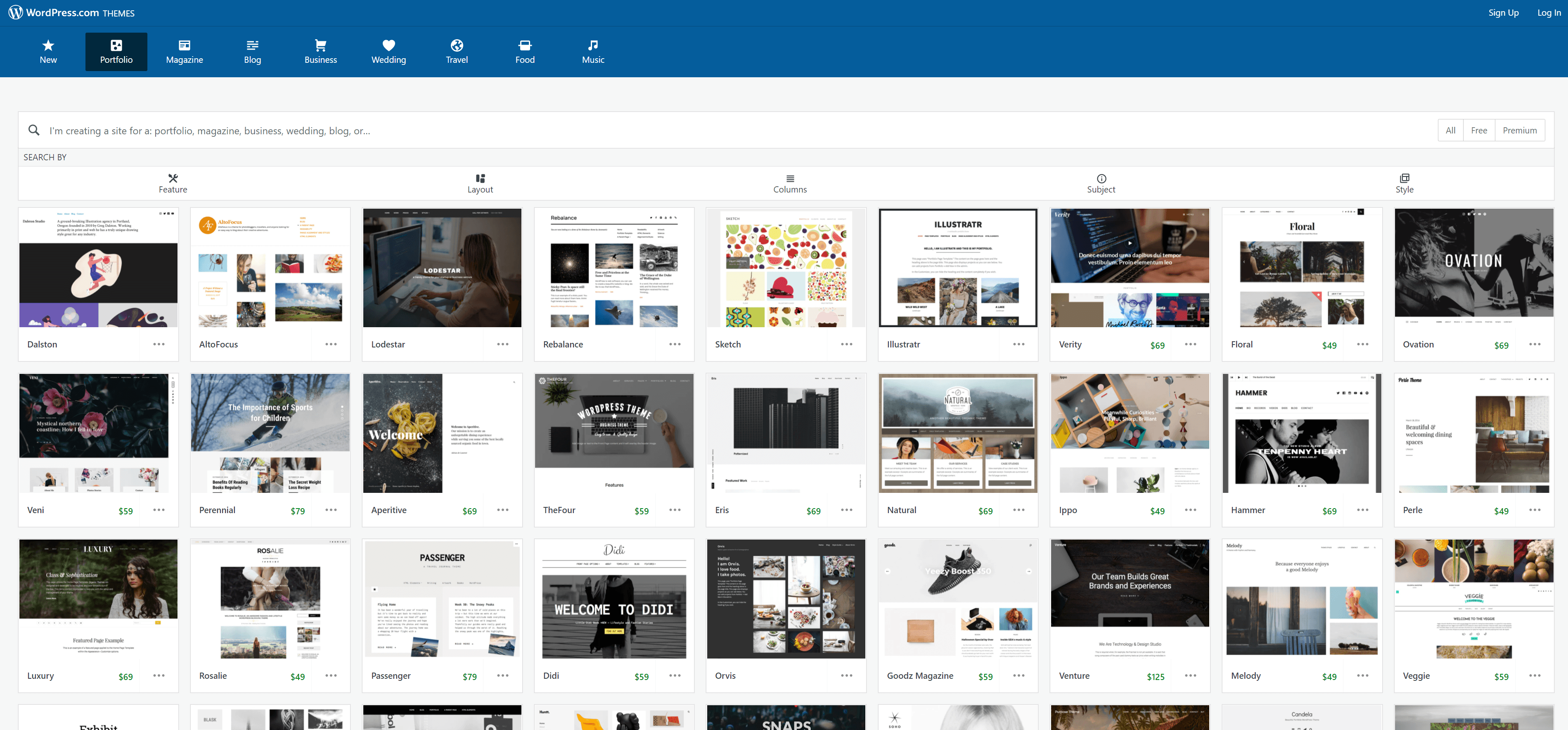 WordPress is a website builder trusted by creatives and brands around the world. You don't need to be an expert with code to use this free portfolio site. You can choose from a variety of templates (free and paid) to get you on your way to showcasing your work. With WordPress, you can start a blog, share your creations, and get creative with how your portfolio looks.
2. Clippings.me
Build an online portfolio for free with Clippings.me. Journalists, writers, and authors use this online portfolio site — which is search engine optimization (SEO) friendly — to share a selection of "clips" from their writing portfolio. While free, Clippings.me also offers a paid plan.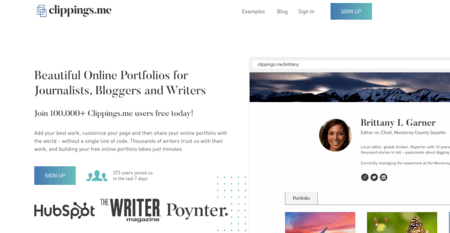 3. Journo Portfolio
Showcase up to 10 articles with this free online portfolio site, Journo Portfolio. With this portfolio site, you can add content via URL and PDF upload. You can also publish on Journo Portfolio directly — and even allow people to sign-up for your updates!

Free portfolio websites for designers
4. Behance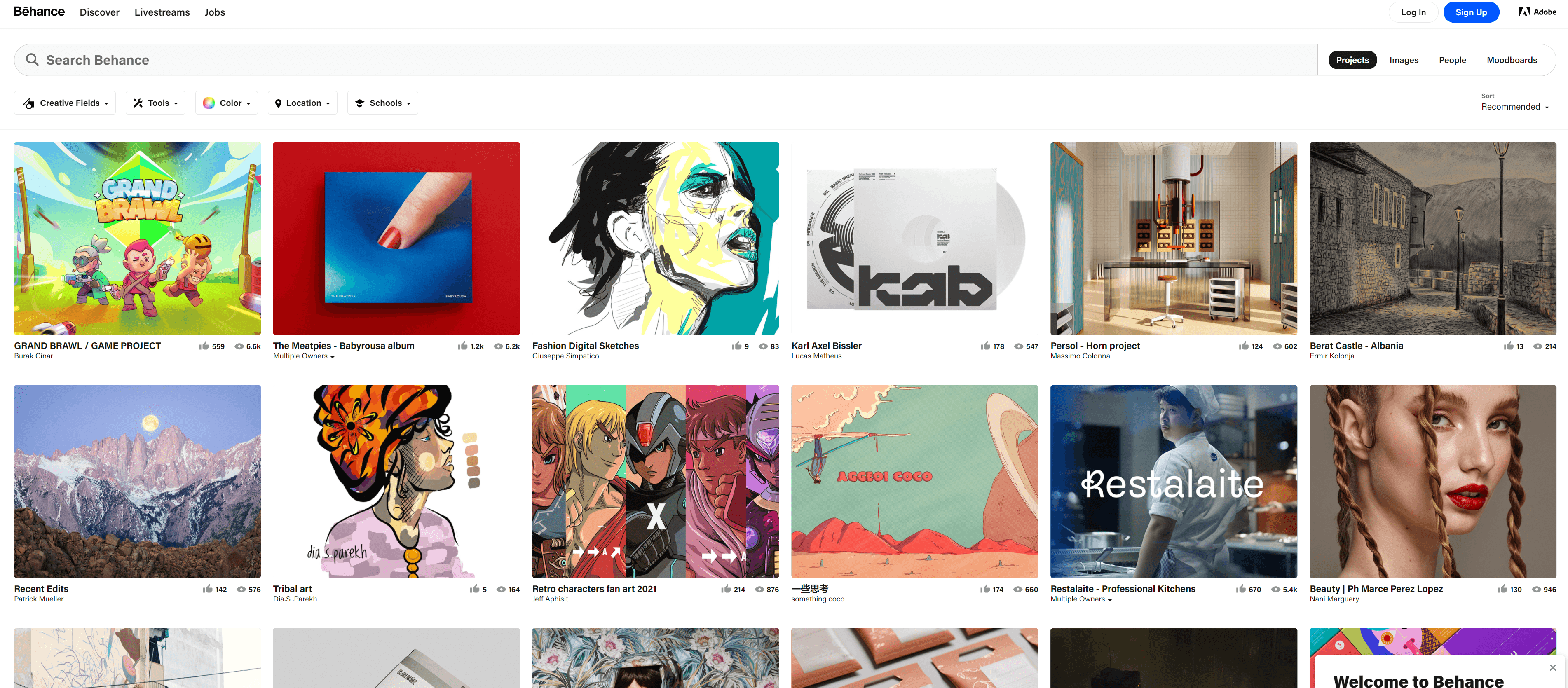 Behance is one of the best free portfolio websites. It's also a social network where you can follow and connect with other creatives and employers. Clients can post jobs on the site, so having a Behance portfolio might just help you snag a gig.
5. DeviantArt
If you haven't heard of DeviantArt before, you're missing out. For the uninitiated, DeviantArt is a huge online art and design community boasting a membership that's 61-million large. Although not explicitly a portfolio-hosting site, some creatives use their DeviantArt profile page as their online portfolio.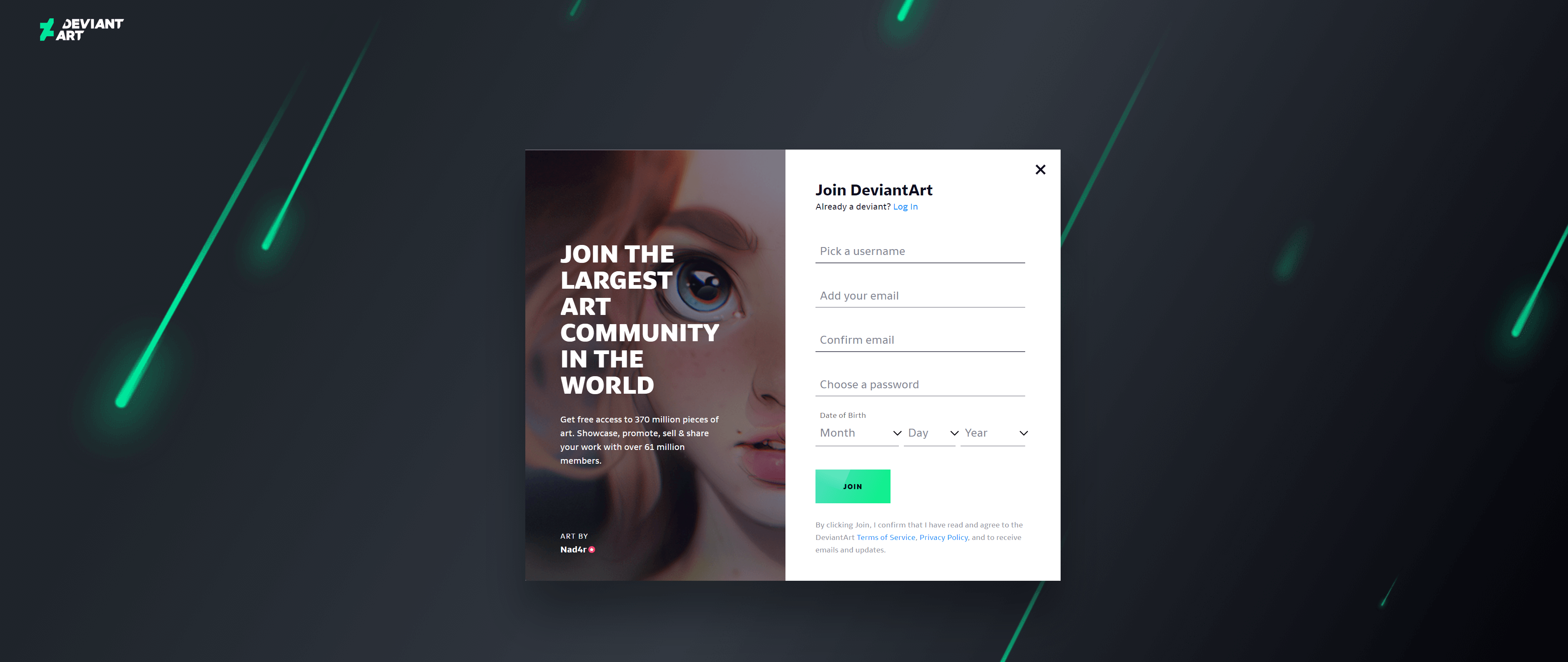 6. Crevado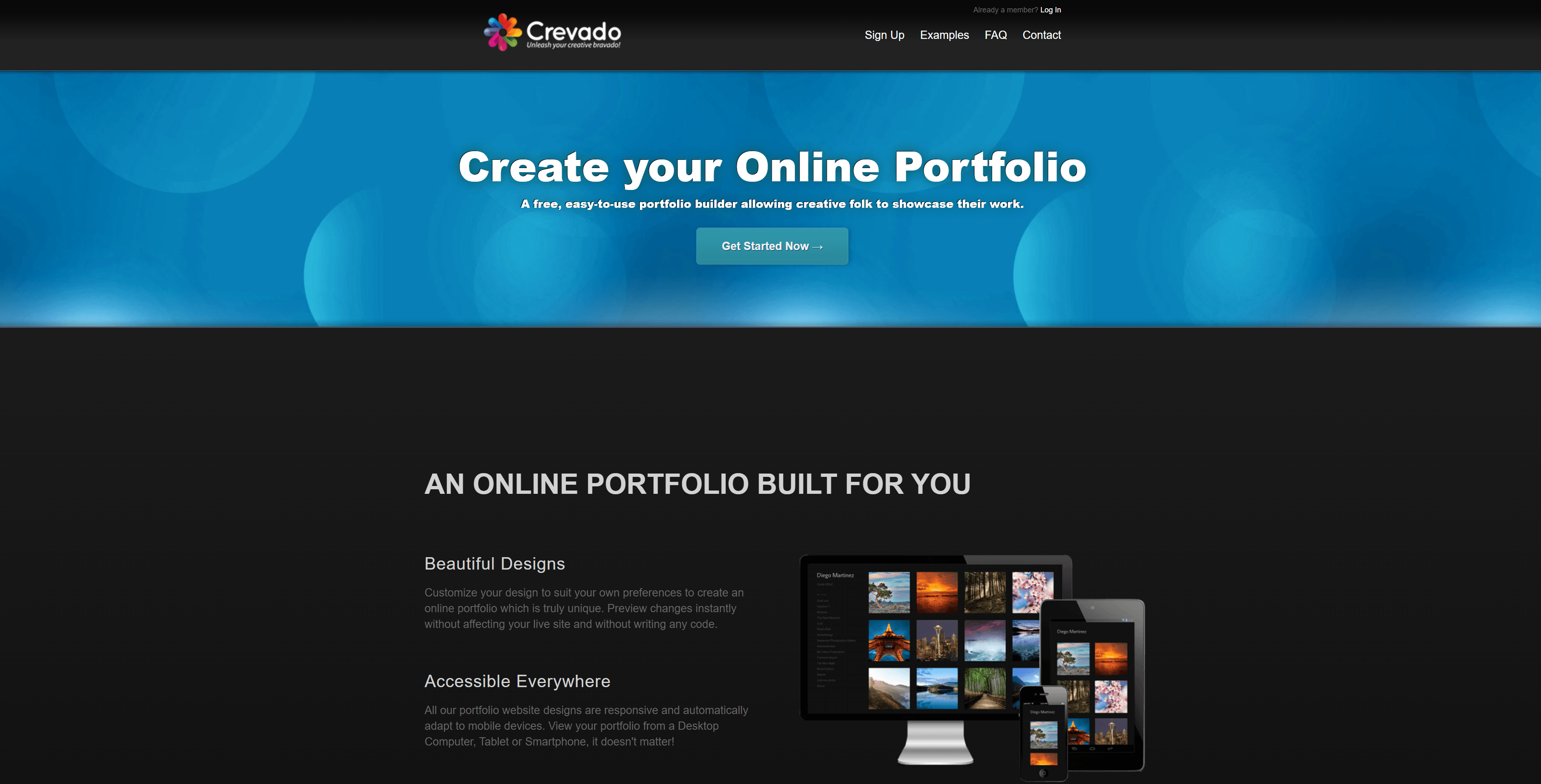 Crevado is an online portfolio-hosting site with a free subscription that allows you to host 30 images. A paid subscription (starting at $6) unlocks features such as custom CSS, contact forms, and more. View these portfolio examples to see Crevado in action. 
7. Portfoliopen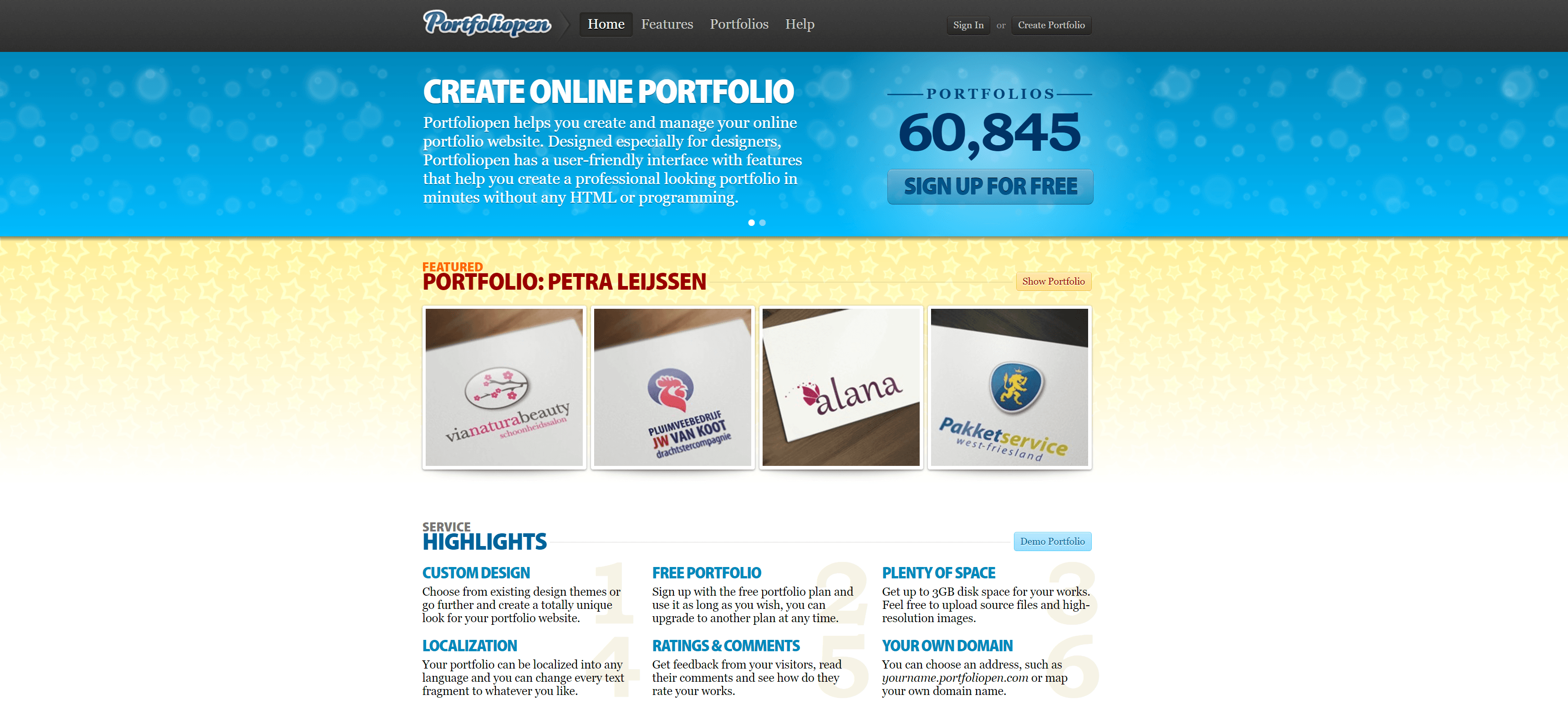 This online portfolio-hosting site has a free version that allows you to have 10 hosted images and 10MB of space. Paid subscriptions start at $4.99 and give you more disk space, the ability to have a custom domain, no ads on your portfolio, etc.
8. Coroflot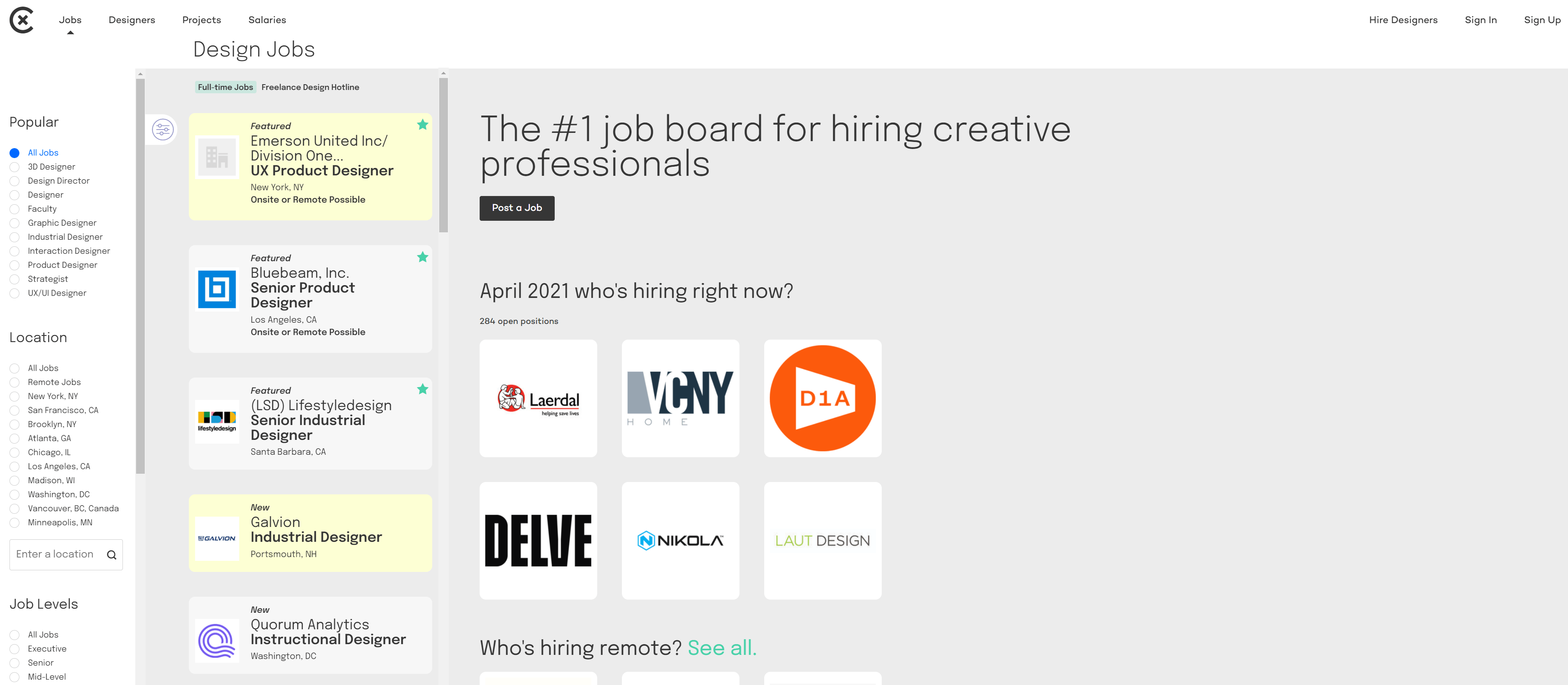 Coroflot is a job network for creative professionals. They also give you the ability to create and host a free online portfolio on their site that can be seen by other community members (including potential employers).  
9. FolioHD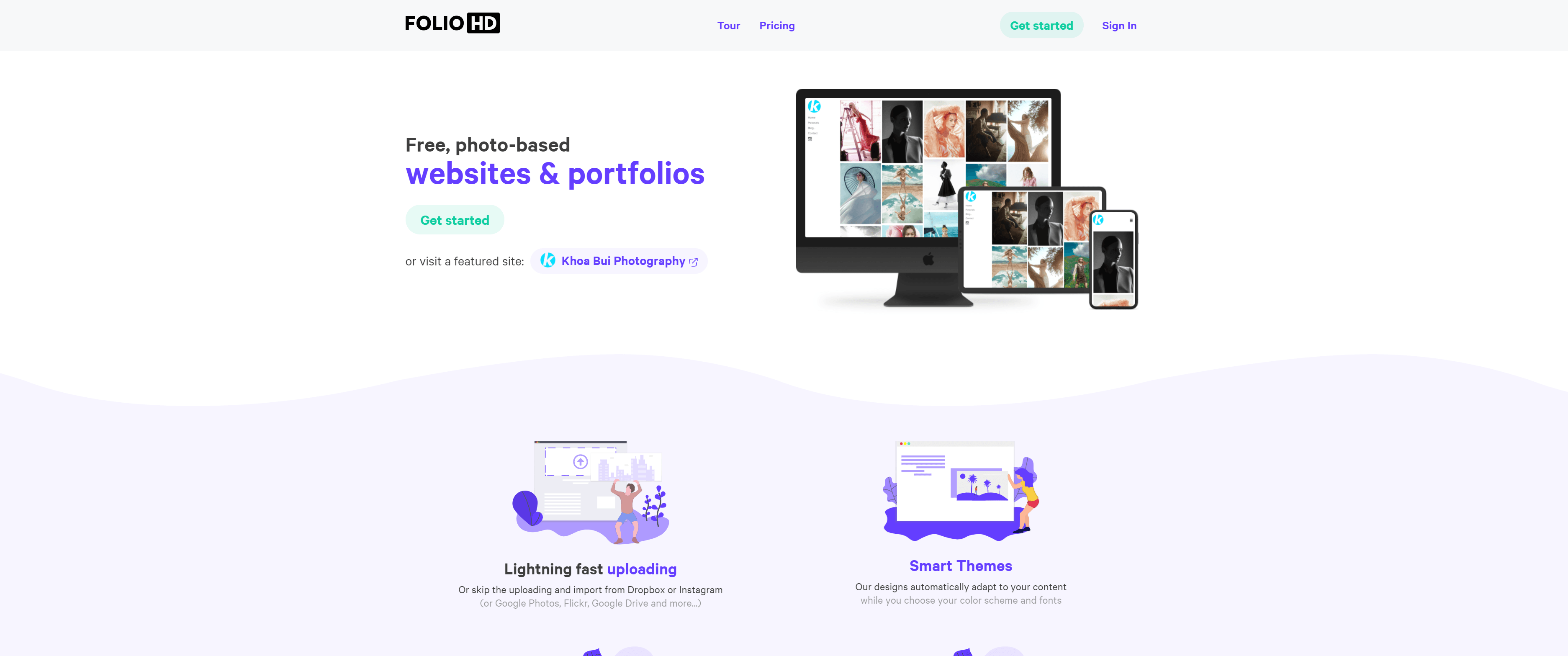 FolioHD is a simple-to-use online portfolio-hosting site. The unlimited free trial to FolioHD gives you 36 uploads and basic design customization options, while the paid subscription plans that start at $6 per month give you image protection, a contact form (for potential clients) and more.
10. Flickr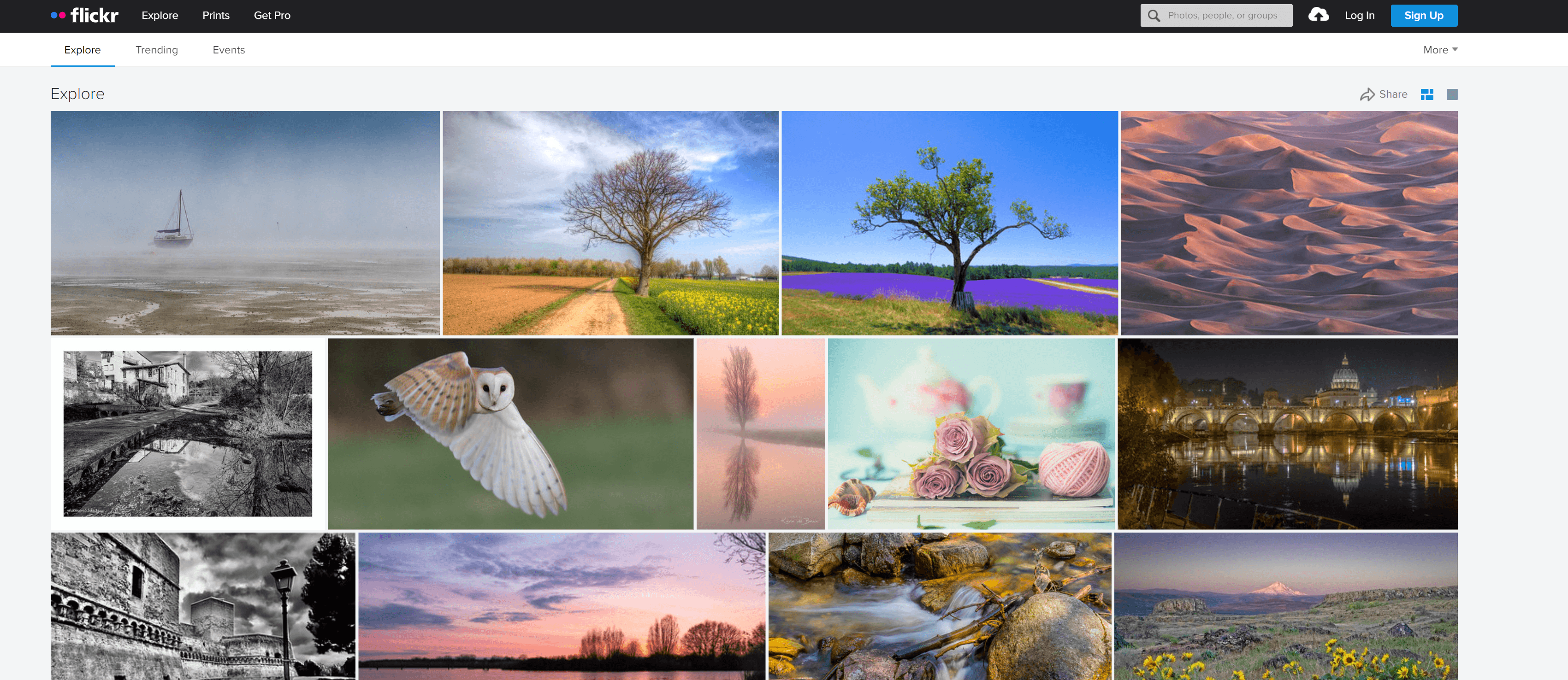 Though Flickr is first and foremost a very popular online photo-sharing site, some creatives, especially photographers and videographers, could potentially use their Flickr profile page as an online portfolio. You could group your work into albums or galleries, with headings such as "Web Design", "Mobile App Design" and so on, which gives the added benefit of exposing your work to people searching and exploring Flickr.
Paid portfolio websites for creatives
11. Carbonmade

With over 2,000,000 hosted portfolios and millions of pieces of work posted on the site, Carbonmade is a top choice for displaying your work. Besides being affordable, with plans starting at $8 per month, Carbonmade has a user-friendly interface and doesn't require any coding knowledge. Check out their featured portfolios to see Carbonmade in action. 
12. PortfolioBox
PortfolioBox allows you to create and host online portfolios on their site. They have several design templates, and you can even mix and match components from several design templates in your portfolio design.